CEREX Advanced Fabrics offers a family of product lines to meet our customers' needs.
All of our fabrics exhibit excellent uniformity, plus high tensile and tear strength even at low fabric weights. Because the fabrics are made of nylon, one of the toughest and most durable man-made polymers, our fabrics have high sewn seam strength when fabricated into finished articles. In addition, nylon bonds well with most adhesive systems, making these fabrics excellent materials for manufacturing laminate and composite systems.
Cerex® fabric are nonwoven fabrics made by spinning and autogenously bonding continuous filaments nylon into flat, smooth, strong, crisp fabric.

VIBRAtex® products are autogenously bonded fabrics available in custom colors, which is encapsulated, so the materials is resistant to bleach and color fading.

PBN-II® products are nonwoven fabrics made by spinning and thermally bonding continuous filaments of nylon into drapable, conformable, textile like fabric.
Spectralon® products are thermally bonded nonwoven fabrics available in custom colors. The coloring of the fabric is achieved by encapsulating the colors in the fibers and, therefore, is less likely to bleach, fade or wash out of the fabric.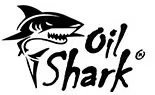 No product on the market today is designed to capture a broader range of petroleum-based contaminants than our Oil Shark® Remediation Products.
Nystat™ 50 static is ideal for Aviation, Power Generation, Heavy Industrial, Automotive, and Construction applications that require demanding hydraulic, fuel, and oil filtration.

N-Fusion™ surfacing veils create advantages in manufacturing and the final product. N-Fusion™ delivers uniformity, no linting or loose fibers, and unmatched strength.
Discover The Nylon Advantage
®
We help make products that touch every part of our lives – from clothing to filtration and upholstery, we have a nylon product that meets your needs. We are the world leader in the manufacturing and sales of spunbond nylon nonwoven fabrics. Request a free sample below and see what we can do for you.
Download Product Specs

Fill out the quick form below to get a Cerex® Specifications Summary PDF copy.
Product Certifications
Berry Amendment Material Certification
Boeing® Certification
Oekotex® Standard 100
Flammability Certification (FMVSS302)
EPA 40CFR300-15 Sorbent Approval
FDA Continuing Letter of Guarantee
Company Certifications
ISO 9001
ISO/IEC 17025 (A2LA)
Product Stewardship
REACH/ECHA SVHC Compliance
RoHS Compliance
Dodd-Frank Act Compliance
CONEG Compliance
Prop65 Compliance